Every beginning month or year is the time when the phrase 'New Year, New Me' or 'New Month, Better Me' makes their way around the social scene trying to peer pressure us into compliance. You might see, friends and family members are making all kinds of plans, are aiming to get fit or signing up to 12-month gym membership and are telling you should make yourself turn into a new and improved version, too .
If you're committed to be a better Earth citizen but you have no ideas for making a plan or goal, or these New Year's and New Month's Resolutions are not exactly your thing.
Here are some zero waste, minimalist and intentionally lifestyle challenges that you may prefer to experiment with instead. These challenges will help to build your sustainable lifestyle, maximize your life satisfaction and make you become a new and better version.
So now it is time for me to introduce these 7 best minimalism challenges for helping to reach your goal about new life style and sustainability.
1. 30-Day Minimalism Game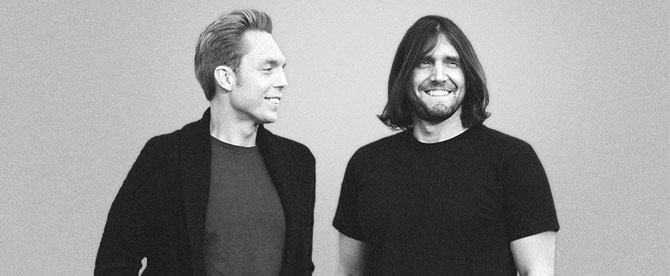 This 30-Day Minimalism Game is created by Joshua Milburn and Ryan Nicodemus. This game is super fun. You can play with your friends and family, or undertake this challenge alone.
In this challenge, each day over a 30-day period you are required to get rid of things from your house. You get rid of one thing on the first day of the month. Two things on the second. Three things on the third and so on and so forth until you reach Day 30. By midnight each day, you are required to remove the items out of your house by either selling, donating or giving it away, recycling or trashing.
2. Buy Nothing New Month Challenge
Do you get tired of cleaning and organizing your house which full of things you don't use or haven't looked at in years? Does your wardrobe full of your clothes and stuff you actually don't need? The Buy Nothing New Month Challenge will help you tackle your shopping addiction, reassess your consumption behaviors and reconnect you with the items you own.
The rule of this challenge is simple, just avoid buying things you don't need. Do you want to stop your wasteful consumption? It is time to try this challenge out.
3. Project 333 Challenge
The Project 333 Challenge was created in 2010 by Courtney Carver. It is a fashion challenge that invites people to dress with no more than 33 items for 3 months.
This challenge will help you treat your existing wardrobe differently and inspire you to create a different combinations you didn't realize were possible.
4. 10 x 10 Wardrobe Challenge
In 2013, the 10 x 10 Wardrobe Challenge was created by Lee Vosburgh. This challenge invites people to challenge themselves with a micro wardrobe of 10 pieces of fashion clothes to create 10 outfits for 10 days.
This challenge is similar with the project 333 challenge. However, this challenge is for the people who don't want to commit the 3-month set project 333 challenge.
5. The 100 Thing Challenge
Nowadays, people are tend to consume more in their daily life. In 2007, Dave Bruno launched his 100 Thing Challenge for help people to get rid of this consumption culture.
The challenge is aiming to live a simpler and meaningful life not stick to the hard and fast minimal and sustainable lifestyle. The rule is simple, enjoying your life by owning no more than 100 things.
6. Plastic-Free Month Challenge
We all know that plastic is damaging our environment and planet. The goal of Plastic-Free Month Challenge like its name, trying not to use plastic products as much as possible in a month.
If you are concerned about the amount of plastics polluting our oceans and environment, why not commit to saying no to single-use plastics?
7. 31-Day Zero Waste Challenge
The 31-Day Zero Waste Challenge was created by Kathryn Kellogg. This challenge is the perfect sustainable challenge if you are looking to live in a waste free lifestyle and need some help and guidance along with the way.
In this challenge you will receive your daily zero waste lifestyle tips. It is a great challenge to complete with friends and family. And also, you will have an opportunity to join a supportive community of people who wants to minimize their waste.
---
These challenges will help you to build a better life. A life which is healthier and more sustainable. If you do not know what you should do or how to make yourself become a sustainable person. Try one of these challenges and see the changes of your life.
If you like this post, please comment below. If you want to know more about sustainability, please keep following this blog or visit UAlbany Office of Sustainability.